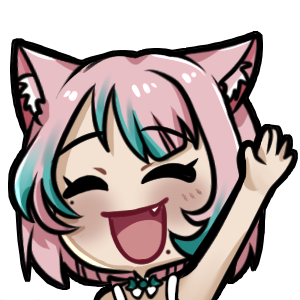 Hi Hii!
And welcome to my portfolio and commission website. Thank you for your interest in my digital artworks. If you're interested in working with me, please check out my commission page through the navigation bar above.
A BIT ABOUT ME
While having a bread job and working on the first half of the day, I am an artist and streamer at the other half and focus mainly on digital anime style illustrations in full colour. My dream is to one day be able to do what I love most full-time: being creative.
JOIN THE NURIVERSE TODAY
…to support me and my work. Early access to new art, exclusive art and Vtube-related stuff, as well as: a special discord role & more are just some of the rewards you can unlock. Intrigued? Then head over to my ko-fi page and join one of the coffee moon club tiers today! OR check out my twitter page, where I'll post my art & glimpses of my personal life. Interested in my Streams? Catch one of my livestreams over on twitch, where I stream three times a week! On my YouTube channel you can check out some VODs, my Music and some short clips/highlights!